Carly began her beauty career working across the globe in film, fashion, theater,
and bridal. Years later, she relocated to Houston to join Bobbi Brown, where she's known for
her simple yet impactful artistry techniques—from creating the right brow shape to
highlighting your best features.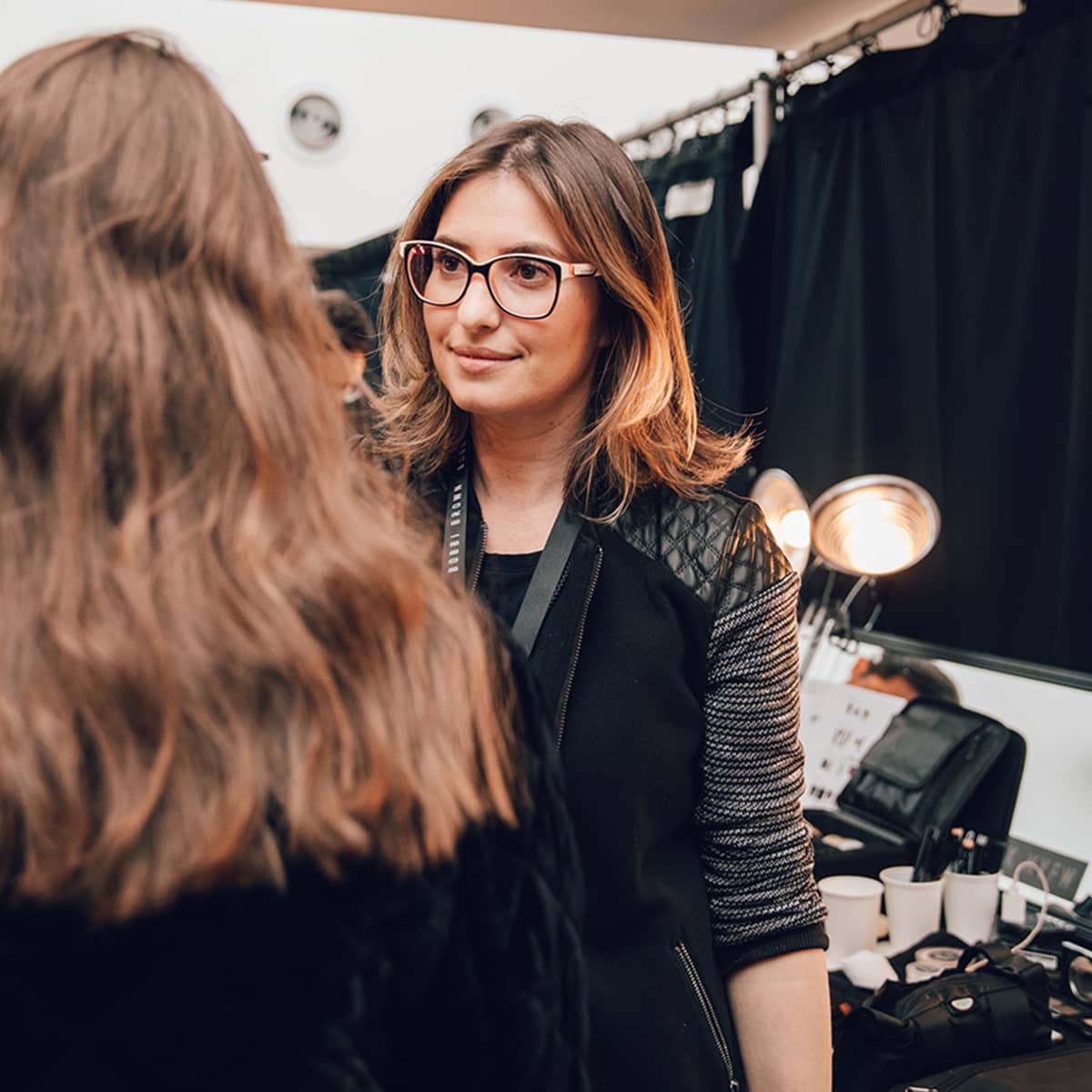 When did you know you wanted to work in beauty?
I've been enchanted by makeup since I was in junior high. When I was 19, working part-time at a department store beauty counter, I discovered how rewarding and deeply meaningful it is to connect with women and make them feel beautiful.
What is your favorite memory of working as a makeup artist?
I think every artist can relate to the incredible feeling of lifting someone's spirit. For me, it was helping a client fall back in love with her reflection after struggling through chemo treatments. Telling me that she finally felt beautiful again was profoundly touching.
If you could time-travel to any era, which one would you pick?
The '70s. It's my favorite music era, and the fashion was so glamorous.
What's the most beautiful place you've ever visited?
Capri, Italy. Pulling up on a small boat in sparkling water and being whisked up to the top of the island, peeking into private backyard gardens full of lemon trees in a gorgeous little town that overlooks the sea. It's like a dream.
If you weren't in the beauty industry, what would you be doing?
I would love to narrate audio books and do voice-over work! I love to read, and I used to train my voice in acting classes. It was great fun!