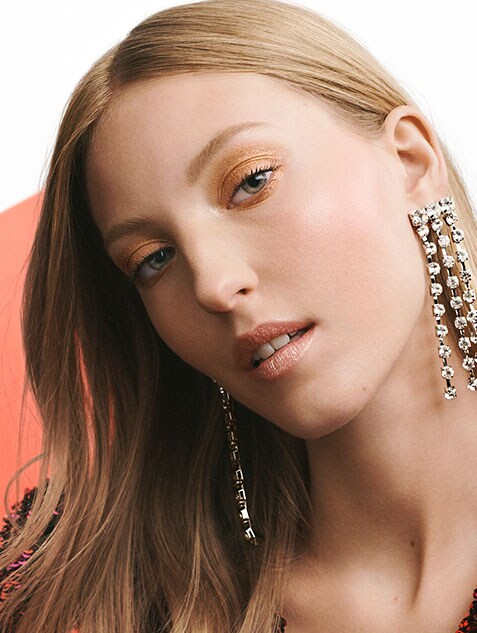 HOW TO:
A LUXE HOLIDAY GLOW
Your go-to holiday:
glimmering eyes, shimmering
lips and glowing skin.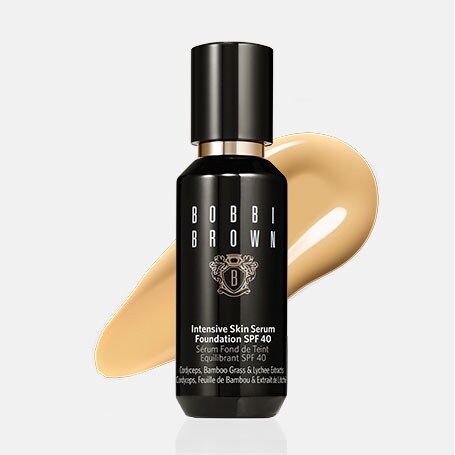 STEP 1
Apply Corrector (used here in Light to Medium Bisque) with Full Coverage Touch Up Brush to undereye area, then layer Intensive Skin Serum Concealer in Cool Sand on top. Blend Intensive Skin Serum Foundation (used here in Cool Sand) over the entire face, blending with the Full Coverage Face Brush.